Other
Category: Teaching Staff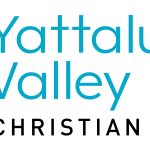 Website Yattalunga Valley Christian School
Yattalunga Valley Christian School
Yattalunga Valley Christian School, NSW
Permanent full time 1.0FTE (5 days per week during school terms)
Commencing Term 1 2022
Commencing in 2022, Yattalunga Valley Christian School, situated on the NSW Central Coast, is an exciting new educational setting for K-2 students on the Autism Spectrum. We are seeking to appoint an experienced Teachers' Aide as we educate these amazing students.
Essential Skills and Experiences
·        Demonstrated experience and proficiency in working with children with higher level needs;
·        Well-developed time management and problem-solving skills;
·        Demonstrated capacity to work in a team environment and high level of interpersonal and communication skills;
·        Demonstrated understanding of the principles of quality customer service, courtesy and professionalism;
·        Certificate III in Education Support or equivalent;
Desirable Skills and Experiences
·        Experience in working in a diverse education environment.
The successful applicant for the above position must be a committed Christian and be prepared to work under the ethos of our school and in regular fellowship and involvement at an Evangelical Church.
Enquiries may be addressed to sparkinson@gpcc.nsw.edu.au
Applications close on Wednesday 6 October 2021 and are to be submitted online via the application form.