Part Time
Category: Support Staff – Admin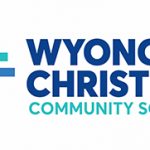 Website https://twitter.com/WyongCCS Wyong Christian Community School
Part time Position 0.4 FTE (2 days per week)
Commencing 4 October 2022
Wyong Christian Community School (NSW) is a Kindergarten to Year 12 School located on the beautiful Central Coast of NSW. The School was established in 1993 and has grown to over 700 students and over 90 full time and part time staff on 28 acres of beautiful rural style land. The School is a Ministry of Wyong Baptist Church, partnering with many other local Churches offering families in the area, excellent Education with a Christian focus encompassing all aspects of the curriculum.
We are seeking to employ a Finance Accounts Payable / Receivable Officer (0.4 FTE) who will be a committed Christian able to support the ethos of the School joining in all aspects of the life of the School Community here.
The successful applicant will be actively involved in their local church and affirm a personal belief in the school's Statement of Faith.
The role encompasses the following finance aspects:
·         Reports to the Business Manager and Bursar
·         Accounts Payable and Receivable data input and processing
·         Monthly reconciliation of accounts and assisting with financial reporting
·         Knowledge of MYOB accounting software.
·         Assist with processing of orders and fee enquiries
The person:
·         Will possess outstanding communication and interpersonal skills as your work will involve interaction with Staff, Students, Parents, Suppliers and other Government agencies.
·         Will have an understanding of the dynamic educational environment and ideally have experience working within a School, College or a Tertiary environment.
·         Possess experience within the finance and accounting field plus a knowledge of accounting software and other software packages relating to School Management. Be able to demonstrate leadership, providing timely analytical and problem-solving skills.
·         Will need to provide a current Working with Children Number.
Salary will be negotiated as per the NSW Christian Schools General Staff Multi-Enterprise Agreement
How to apply
·         Download and complete the Finance Officer Application Form
·         Include a cover letter and current CV with your application
Please forward completed resume' & application form to: office@wyongccs.nsw.edu.au
Closing Date: Friday 19 August 2022
For further information about this position, please contact our Business Manager Mr Grant Kayes (02) 4351 2020.