Full Time
Category: Other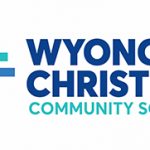 Website https://twitter.com/WyongCCS Wyong Christian Community School
Are you currently completing or have recently completed the HSC?
Are you interested in kick starting a career in Information Technology?
Did you build your own PC or do you tinker with technologies?
Your positive attitude, willingness to learn and strong customer focus will ensure you are successful in securing this exciting opportunity.
We are looking for a switched-on candidate who has a passion for technology.
About Us: Our school is an educational community that is founded on biblical beliefs, values and behaviours. We have a wonderfully committed and dedicated staff who see their position as more than a job but rather, a ministry. Relationships are strongly valued in the school community. Firstly, we believe a strong relationship with Jesus is the foundation for life. Flowing from this will be healthy relationships between staff, parents and students. In this role you will be providing onsite, face to face technical support for the school. It will also be expected that you are actively involved in their local church and affirm a personal belief in the school's Statement of Faith.
How to apply
• Review the IT Trainee Role Description
• Download and complete the IT Trainee Application Form
Please submit
• The completed IT Trainee Application Form with all supporting documentation
• Cover letter
• Current CV
The completed application should be submitted to the School by email: office@wyongccs.nsw.edu.au or post to The Principal, PO Box 550, WYONG NSW 2259
Applications for this position should be received prior to 4.00pm on Friday 25 June 2021