Full Time
Category: Support Staff – Admin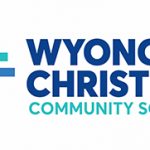 Website https://twitter.com/WyongCCS Wyong Christian Community School
Wyong Christian Community School (NSW) is a wonderful school with a fantastic community. We are seeking applications for the position of Senior Leadership Administration Assistant. The successful applicant will be actively involved in their local church and affirm a personal belief in the school's Statement of Faith.
About the role
This role is to provide administration support to the Senior Leadership Team. This position will also work collaboratively with a vibrant team of administration staff who actively contribute to the smooth operation and ministry of WCCS. As part of the administration team, you would share in general administration tasks from time to time.
The suitable applicant will have demonstrated ability in the following areas.
·         A strong understanding and commitment to the mission and vision of the school
·         A professional history of working in an administration capacity
·         Be highly organised with excellent attention to detail
·         Display initiative and strong time management skills
·         Be flexible and able to adapt to unexpected changes to routine
·         Have excellent communication skills
·         Be teamwork orientated working as part of a wider administration team
Key Responsibilities
Organisation of the following:
·         Understanding of NESA requirements including HSC, Schools Online, and Minimum Standard Testing
·         TVET / Distance Education Administration
·         Semester Academic reporting for Years 7 – Year 12
·         Coordination of Exam Timetables for Years 7 – Year 12 including printing of exams
·         EdSmart permission notes and Broadcasts
·         Playground duty rosters
·         External examinations (NAPLAN, ICAS etc)
·         Secondary Assessment Booklets
·         Secondary School Celebration Assemblies
·         Collection of data including the checking of awards and creation of slide shows for Celebration Assemblies, Year 12 Graduation & Presentation Evening
An experienced teacher may submit an application on the understanding they will be remunerated as an administration employee.
How to apply
·         Download and complete the Senior Leadership Administration Assistant Application Form
·         Include a cover letter and current CV with your application
The completed Application should be submitted to the school by email:  office@wyongccs.nsw.edu.au or post to The Principal, PO Box 550, WYONG NSW 2259
For further information please contact the Principal's PA.
Applications for this position will close Tuesday 25 January 2022
Early Applications are welcomed