Full Time
Category: Secondary Teacher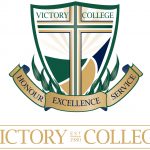 Website Victory College
Victory College is a Kindy to Year 12 Christian College
Victory College (QLD) is a growing Christian co-educational College of 792 students from Kindy to Year 12. The College is located in the city of Gympie, only a 40-minute drive from the beautiful Sunshine Coast in Queensland. We are dedicated to providing an excellent Christian based education and equipping students to lead lives inspired by their Christian faith.
At Victory College, we focus on teaching and learning in a Christ centred environment as the most important aspect of our College's operation. The College values honour, excellence and service and strive to provide engaging and relevant learning experiences for our students.
Victory College seeks a Secondary Enrichment Teacher who is committed and dedicated with a passion for Christian Education. We welcome applicants who are enthusiastic, experienced and have a genuine commitment to the holistic education of students.  This is a full-time position that will commence in Term 1, 2022.
Criteria for Secondary Enrichment Teacher:
A willingness to contribute to the overall mission of the College.
Have qualifications and/or experience in supporting students with diverse learning needs, including students with disabilities, identified learning needs and high academic potential.
Provide guidance and build staff capacity in learning enrichment, inclusive practices and support programmes
Demonstrate a strong dedication to a quality curriculum pedagogical approach and a Christian worldview.
Have knowledge of how to prepare and structure lessons to meet the academic and pastoral development of students in accordance with the Australian Curriculum and Christian worldview.
Use restorative practices to develop students academically, pastorally, culturally, spiritually and socially.
Lead systems and processes associated with the NCCD and Personalised Plans for Learning (PPL's) including but not limited to:-
* Collect data (hardcopy and digitally as required) to identify individual needs
* Provide adjustments and modifications to teaching, curriculum and resources as required
* Complete parent meetings and uphold documentation information including but not limited to: Individual Education Plans, Individual Learning Plans, Individual Behaviour Support Plans,
* Partake in the NCCD process – identify students with a disability, collect evidence to support this decision, moderate with staff
Maintain professional development in the Disability Standards of Education and Disability Discrimination Act
Maintain a professional relationship with Teacher Aides; giving direction for support required in classroom settings for students with disabilities
Maintain ongoing communication with all enrichment support staff
Conduct collaborative planning meetings and engage in planning discussions to identify opportunities for curriculum differentiation.
Possess good communication skills, to be able to collaborate effectively with staff, students, parents and other stakeholders.
Participation in student supervision duties, extra-curricular activities such as excursions, sports, and College and community events, are an integral component of the role.
Be proficient in the use of technology for the development of lesson planning, teaching, student assessment and administrative purposes.
Demonstrate a high degree of professionalism and ownership over one's own professional development
Other duties as assigned by the Head of College.
Prerequisites
Current Queensland College of Teacher Registration
Teaching Degree
Pastoral Reference
Desire to make a difference in the lives of our students.
How to apply
To apply for this position, please submit the following documents:
Cover letter
Current Resume
Written pastoral reference from the church they currently attend during the application process.
Only shortlisted candidates will be contacted.
Position commences:  Term 1, 2022
Applications close on Thursday, 28 October 2021