Full Time
Category: Secondary Teacher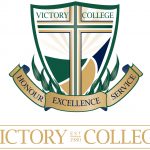 Website Victory College
Victory College is a Kindy to Year 12 Christian College
Victory College (QLD) is a growing Christian co-educational College of 792 students from Kindy to Year 12. The College is located in the city of Gympie, only a 40-minute drive from the beautiful Sunshine Coast in Queensland. We are dedicated to providing an excellent Christian based education and equipping students to lead lives inspired by their Christian faith.
At Victory College, we focus on teaching and learning in a Christ centred environment as the most important aspect of our College's operation. The College values honour, excellence and service and strive to provide engaging and relevant learning experiences for our students.
Victory College invites applications for a full-time Middle School Mathematics and Science teacher to join our team of teaching professionals.  The position will commence in Term 1, 2022. Although this is a high school position, we encourage trained primary teachers to also apply. Both new graduates and experienced teachers are welcome to apply.
Applicants should demonstrate a strong dedication to a quality curriculum pedagogical approach and a Christian worldview. They are expected to be proficient in the use of technology for the development of lesson planning, teaching, student assessment and administrative purposes. Applicants should further demonstrate the ability to develop and maintain positive and caring relationships with students and a willingness to contribute to the overall mission of the College.
Communicating and liaising with staff and parents and participation in student supervision duties, extra-curricular activities such as excursions, sports, and College and community events, are an integral component of the role. A high degree of professionalism and ownership over one's own professional development are traits that Victory College is looking for in all staff members.
The position of Secondary Teacher key objectives include:
·          Equipping every student to live a purposeful life.
·          To develop unit plans that reflect a quality interpretation of the syllabus and develop a creative, engaging   and practical curriculum that aligns with statutory regulations and College expectations.
·          Use restorative practices to develop students academically, pastorally, culturally, spiritually and socially.
Prerequisites:
·          Current Queensland College of Teacher Registration
·          Teaching Degree
·          Pastoral Reference
·          Desire to make a difference in the lives of our students.
Applicants are to attach a cover letter, resume, and written pastoral reference from the church they currently attend during the application process.  Only shortlisted candidates will be contacted.
Applications close: Thursday, 7 October 2021 at 5pm
Position commences: January 2022