Part Time
Category: Other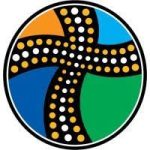 Website Wongutha Christian Aboriginal School
Wongutha Christian Aboriginal School, WA
About us
Wongutha CAPS is a Christian Boarding School for Year 11 and 12 Aboriginal students who predominantly come from remote towns and communities throughout Western Australia. The school is committed to supporting the health and wellbeing needs of students to enable them to effectively engage in the education and training opportunities available at the school.
We are seeking a genuine, positive, enthusiastic person who enjoys working collaboratively and who values the support they provide to the health and wellbeing of students and staff.  This person will make a positive contribution to the Wongutha CAPS team, be a good communicator, be flexible, approachable and well-organised.
Position Information
Applications are invited for a permanent part-time position, on Thursdays & Fridays, of a VET Trainer & Assessor (Hospitality) to start at the beginning of Term 1, 2022.  As a VET Trainer & Assessor (Hospitality) you will provide quality classroom based training and ongoing support to students enrolled for their Cert I, and possibly Cert II In Hospitality.
Essential qualifications, licenses and experience include:
A Certificate IV in Hospitality or Diploma of Hospitality Management, preferred, but not required
Certificate IV in Training and Assessment (or equivalent, required)
Working with Children Check
National Police Clearance Certificate
Relevant and current industry experience
Ability to work with and train students from different ethnic and cultural backgrounds
Willingness to obtain or up-skill to new and current qualifications
Current Passenger Transport Drivers authorisation
Additional experience and qualifications in the relevant industry is highly desirable
Knowledge in training packages, compliance requirements and the VET sector an advantage
Responsibilities include:
Demonstrated ability to deliver quality training, conduct assessments and provide feedback
Demonstrated ability to manage and control groups of students in a learning environment
Motivating students to complete their certificate, managing attendance and academic course progression
Demonstrated computer skills and the ability to utilise a range of electronic technologies within a learning environment
Extensive industry knowledge, skills, and teaching experience in the hospitality field
Demonstrated ability to engage, and maintain links with industry
Ability to assist with the development and validation of learning and assessment resources
Experience in training and assessing Aboriginal and Torres Strait Islander students
Demonstrated ability to follow, implement and comply with policies and procedures including student results and assessment feedback
The ability to work in a cooperative manner with others
Applications will close:  30th November 2021
Please forward a 1 page cover letter and your resume to: ea@wonguthacaps.wa.edu.au