Full Time
Category: Counsellor/Psychologist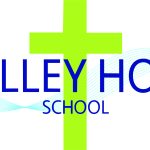 Valley Hope Christian School
Strong & growing Christian school in Gods country
Valley Hope Christian School, NSW
School Counsellor/Wellbeing Position
Dream position available in far North NSW. A 20-minute drive to the picturesque beaches at Brooms Head and Yamba, where you will be spoilt with a cosmopolitan experience in the local cafes and restaurants. Spend your afternoons and weekends walking along the designated walking paths along the Clarence Valley River in Maclean and the walking path from the Yamba Marina to Main Beach. Fishing, paddle boarding, kayaking and boating is a regular weekend activity for the locals and alike.
Adult's and Children's sports are supported especially in netball, league, cricket, basketball, swimming, nippers, surfing and touch football.
The Clarence Valley offers a generous choice of Christian churches and youth groups open for all to attend. For retail therapy we can offer Coffs Harbour and Ballina within an hour's drive, both locations offering an airport for family and friends to fly into and visit. If you dare cross the QLD border, you will be there in less than 2 hours.
Valley Hope School is part of the Pacific Group of Schools. It is a caring, Christian School community that caters for students with a moderate level of intellectual delay or who have an Autism Spectrum Disorder. Each student is unique, and we aim to develop the full potential in each individual by providing a mixture of individualised and small group instruction and support.
Valley Hope School is situated within Pacific Valley Christian School which is committed to providing a compassionate environment in which the Valley Hope students are cared for and supported.
Valley Hope School has a clear vision to honour Christ in all its programs and practices. Each staff member is a committed Christian and holds strongly to the belief that we are all created and loved by God.
Applicants should possess:
·         Strong interpersonal and communication skills.
·         A university degree with a post-graduate Diploma/ Masters in Counselling or equivalent; those without a degree, and with professional Counselling qualification and experience may also apply.
·         Relevant experience in education, counselling and/or volunteer work involving children and youths.
Responsibilities include:
·         Providing direct counselling intervention to at-risk students.
·         Conducting case consultations to school personnel and parents.
·         Training teachers and parents on counselling-related issues.
·         Identifying, devising and delivering specialised group guidance programmes for at-risk students who need additional help in the area of social and emotional development, as evidenced by social, emotional and behavioural concerns presented by these students.
·         Collaborating with allied health specialists and NDIS providers.
·         Supporting and educating parents in relation to NDIS.
To be successful in this role you will have:
  A passion to support students with special needs
·         Demonstrate patience and care with children
·         Initiative and capacity to work with minimal supervision
·         Excellent communication skills
·         The ability to work effectively in a team
·         A current Working With Children Check
·         Provide proof of double vaccinations.
This is a full-time position, however hours may be negotiated for the most suitable applicant. The position is to commence Term 1, 2022.
Commitment to a local church and the ethos of Christian education is essential. Applications should include a reference from a minister of the church you regularly attend.
Valley Hope School is a child safe workplace; all candidates are required to provide their NSW Working With Children Check Number for verification.
Under the Public Health (COVID-19 Vaccination of Education and Care Workers) Order 2021, all staff are required to provide evidence of a Covid-19 double-dose vaccination or a Medical Contraindication Certificate in accordance with the guidelines provided by ATAGI.  Please attach a copy of your vaccination status to your application.
For further information please contact the Director Mr Nathan Murray: nmurray@valleyhope.nsw.edu.au
To apply for this position, please download Employment-Application-Form-VHS.pdf (valleyhope.nsw.edu.au)  and return it to school by email to employment@valleyhope.nsw.edu.au
Applications close: Thursday 2nd December 2021. Early applications are appreciated to assist the interview process.