Full Time
This position has been filled.
Category: Support Staff – Admin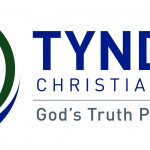 Website Tyndale Christian School - Salisbury East
Intentionally Christian, Inclusive and Excellent
Tyndale Christian School – Salisbury East, SA
ICT Support Officer
Full Time
Permanent Position (Starting March 2021)
The ICT Support Officer is accountable to the Director of e-Learning and contributes to the best practice use, management, planning and development of ICT in teaching and administration to foster innovation and excellence in learning. We are seeking a team player with excellent communication skills and a strong customer service focus and high motivation to seek and explore learning opportunities to further their career in ICT.
Applicants for the above position will need to have a sincere commitment to Jesus Christ, the philosophy of Christian Education, regular church attendance and necessary qualifications.
Visit https://se.tyndale.sa.edu.au/employment/ to obtain the necessary documentation and directions to apply. You should ensure you apply directly via our website, so please go to our website for instructions on how to apply.
ABOUT TYNDALE CHRISTIAN SCHOOL GROUP
Tyndale Christian School is a co-educational, independent, inter-denominational school. With locations in Salisbury East, Strathalbyn and Murray Bridge catering for over 2,000 students. This position is at the Salisbury East campus, located between the foothills and plains on an 11-hectare property approximately 20 kilometres north of the city. We offer exceptional facilities and programs to our students across three sub schools (junior, middle and senior) as they experience their personal journey as a Tyndalian.
Our School is intentional about providing an excellent, inclusive, Christian education for the holistic development of each Tyndalian, preparing them to move into life beyond school as they serve God and His world. Our Christian community actively encourages every person to belong rather than attend, to become a part of the family. In return, we will provide you with an environment where you will feel valued and supported in your career.
Find out more here: https://tyndale.sa.edu.au/