Part Time
Category: Counsellor/Psychologist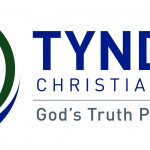 Website Tyndale Christian School - Murray Bridge
Intentionally Christian, Inclusive and Excellent
SOCIAL WORKER
TYNDALE CHRISTIAN SCHOOL – MURRAY BRIDGE, SA
Family Services Coordinator
Part-time (3 days a week for 40 weeks a year)
Permanent position
Commencing March 2021
We are looking for an energetic and innovative person who is passionate about improving the safety and wellbeing of children and young people. The Social Worker will be responsible for providing comprehensive school social work services to parents, students and school staff, addressing barriers that limit a student from receiving full benefit from their educational experience and realising their capabilities and potential. Additionally the Social Worker will be the 'link' within the school community, providing consultancy, advice and support to principals, teachers and other school staff, and to families, so that they can best meet the needs of individual and groups of children and young people.
Applicants must be qualified Social Workers and are also required to have a sincere commitment to Jesus Christ, the philosophy of Christian Education and regular church attendance.
Please ensure you complete the Application Form from our website and a cover letter with your resume at the time of submitting your application.
In order to apply, visit our Murray Bridge website where you will be able to obtain the Job Description and necessary documentation, including application process directions. (https://mb.tyndale.sa.edu.au/employment/)
Application closes at 9:00am on Wednesday 03 March 2021.
ABOUT TYNDALE CHRISTIAN SCHOOL
Tyndale Christian School is a co-educational, independent, inter-denominational school. With locations in Salisbury East, Strathalbyn and Murray Bridge catering for over 2,000 students. This position is at the Murray Bridge campus within the Murray Bridge Township, which attracts students from both local and regional catchments. We offer exceptional facilities on a large 8.5ha open-plan space, including newly developed Junior School classrooms and a Resource Centre/Learning Hub for our growing school.
From ELC to Year 12, our School is intentional about providing an excellent, inclusive, Christian education for the holistic development of each Tyndalian, preparing them to move into life beyond school as they serve God and His world. Our Christian community actively encourages every person to belong rather than attend, to become a part of the family. In return, we will provide you with an environment where you will feel valued and supported in your career.
Find out more here: https://mb.tyndale.sa.edu.au/employment/