Full Time
Category: Secondary Teacher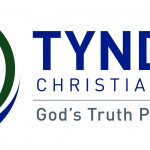 Website Tyndale Christian School - Murray Bridge
Intentionally Christian, Inclusive and Excellent
Tyndale Christian School – Murray Bridge, SA
SECONDARY TEACHERS (Various Roles)
1.0FTE, full-time roles and part-time roles available
Contract positions available
Variety of subjects specialists required
Based at Murray Bridge
Commencing 31 January 2022
Due to growth in our Middle School and Senior School, Tyndale Christian School will have a number of teaching positions available in 2022. This is an exciting time in our school as we quickly approach full capacity in student numbers and offer greater options for our students. We are therefore looking for teachers with specialist skills in:
Agriculture Studies
Mathematics – Middle / Secondary School
Science – Middle / Secondary School
Drama and Music – Middle School
Outdoor Education
The positions could be filled by combining any mixture of the above areas depending on the capacity of the teacher so to do.
Tyndale Christian School – Murray Bridge is a school committed to educating students within the context of Christian schooling. The teaching team enjoys a collegiate approach under the care of leaders with a pastoral heart. Our mission is to produce graduates who demonstrate respect, integrity, service and respect (RISE).
To Apply:
Applicants must display a sincere commitment to Jesus Christ, the philosophy of Christian Education and regular church attendance.
More information about job requirements, as well as instructions to apply, are available from our website: https://mb.tyndale.sa.edu.au/employment/
Applications close 9am on Friday 21 January 2022.
ABOUT TYNDALE CHRISTIAN SCHOOL
Tyndale Christian School is a co-educational, independent, inter-denominational school. With locations in Murray Bridge, Salisbury East and Strathalbyn catering for over 2,000 students. This position is at the Murray Bridge campus within the Murray Bridge Township, which attracts students from both local and regional catchments. We offer exceptional facilities on a large 8.5ha open-plan space, including newly developed Junior School classrooms and a Resource Centre/Learning Hub for our growing school.
From ELC to Year 12, our School is intentional about providing an excellent, inclusive, Christian education for the holistic development of each Tyndalian, preparing them to move into life beyond school as they serve God and His world. Our Christian community actively encourages every person to belong rather than attend, to become a part of the family. In return, we will provide you with an environment where you will feel valued and supported in your career.
Find out more here: https://mb.tyndale.sa.edu.au/employment/