Full Time
Category: EA/PA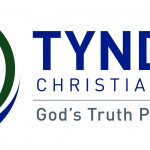 Website Tyndale Christian School - Murray Bridge
Intentionally Christian, Inclusive and Excellent
Tyndale Christian School – Murray Bridge, SA
PERSONAL ASSISTANT to the PRINCIPAL
Contract role
Full-time (37.5 hours per week for 45 weeks per year)
Based at Murray Bridge
Commencing 24 January 2022
The Personal Assistant to the Principal is accountable for the provision of a high-quality administrative service so that the Principal and the Principal's Office is able to effectively carry out all responsibilities in the management and leadership of Tyndale Christian School at Murray Bridge.
You will also have a sincere commitment to Jesus Christ, the philosophy of Christian Education, regular church attendance and necessary qualifications.
About Tyndale Christian School Group:
Tyndale Christian School is a co-educational, independent, inter-denominational school. With locations in Strathalbyn, Murray Bridge and Salisbury East catering for over 2,000 students. Our School is intentional about providing an excellent, inclusive, Christian education for the holistic development of each student, preparing them to move into life beyond school as they serve God and His world. Our Christian community actively encourages every person to belong rather than attend, to become a part of the family.
Please ensure you complete the Application Form from our website and a cover letter with your resume at the time of submitting your application.
In order to apply, please visit our Murray Bridge website where you will be able to obtain the Job Description and necessary documentation, including application process directions. (https://st.tyndale.sa.edu.au/employment/)
Applications to be received by 9:00am on Monday 10 January 2022.
https://st.tyndale.sa.edu.au/employment/