Full Time
This position has been filled.
Category: Secondary Teacher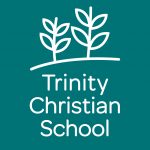 Website Trinity Christian School
Trinity Christian School (ACT) is seeking to appoint a number of gifted and energetic full-time educators to join us for 2022.  We are looking for a Science Teacher (Middle School/Senior School, with the ability to teach Year 11 and 12 Physics and/or Biology preferred) who will work collaboratively as part of our teaching team under the strategic leadership of the Director of Learning and Teaching, with oversight provided by the Heads of Schools and Coordinators. Full-time and part-time positions are available.  Will you please indicate your preference in your application.
Questions relating to the advertised position should be directed to employment@tcs.act.edu.au
To complete an application form, please refer to the link below: https://www.tcs.act.edu.au/employment/teaching-positions-available
Only applications received through this online process will be considered.