Full Time
Category: Secondary Teacher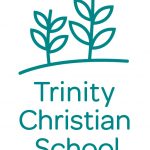 Website Trinity Christian School Trinity Christian School
Trinity Christian School
Trinity Christian School (ACT) has a vacancy for a full-time or part-time Mathematics/Science Teacher for Term 3, 2021, who will work collaboratively as part of our teaching team.  This is a contract position for Term 3, 2021.
Questions relating to the advertised position should be directed to employment@tcs.act.edu.au
To complete an application form, please refer to the link below:
https://www.tcs.act.edu.au/employment/teaching-positions-available
Only applications received through this online process will be considered.