Full Time
Category: Teaching Staff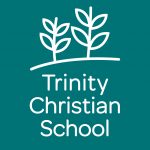 Website Trinity Christian School
Trinity Christian School, ACT
As a key part of our commitment to the teaching of Indonesian at the school, Trinity has developed a course sponsorship opportunity; whereby interested Primary and Secondary teachers will be fully sponsored to complete an Indonesian 1 course through the Australian National University (ANU). On successful completion of this course, you would be qualified to teach Indonesian up to a Primary School Introductory level.
For suitable applicants, the School would also consider extending the sponsorship to incorporate the Indonesian 2 course, enabling teachers to teach up to a Year 10 Introductory level.
Further information about the ANU course, can be found here: Indonesian – ANU Centre for Continuing
Education Indonesian – https://cce.anu.edu.au/our-courses/languages/asian-languages/indonesian.aspx
The Role
As a qualified classroom Indonesian teacher you are responsible for creating a learning environment where powerful learning is at the heart of the classroom where students know how to learn and where personal effort, excellence and achievement are valued and celebrated.
You will work collaboratively as part of our teaching team under the strategic leadership of the Director of
Learning and Teaching with support and oversight provided by the Heads of School and various Coordinators, who oversee the implementation of a rich and invigorating learning experience for our students.
While this is an ongoing full-time position, the School will also consider part-time applicants.