Full Time
Category: Primary Teacher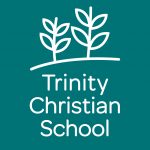 Website Trinity Christian School
Trinity Christian School, ACT
As a teacher you are responsible for creating a learning environment where powerful learning is at the heart of the classroom where students know how to learn and where personal effort, excellence and achievement are valued and celebrated.
You will work collaboratively as part of our teaching team under the strategic leadership of the Director of Learning and Teaching with support and oversight provided by the Heads of School and various Coordinators, who oversee the implementation of a rich and invigorating learning experience for our students.
As a member of the Graduate Program, you will be coached and mentored by highly experienced staff. You will be provided with classroom management support and programming support.