Temporary Part Time
Category: Counsellor/Psychologist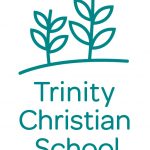 Website Trinity Christian School Trinity Christian School
Trinity Christian School
Trinity Christian School (ACT) is looking for a Social Worker or Psychologist to be part of our newly formed interdisciplinary Student Wellbeing and Support Services Team. This team will assist students facing barriers to learning to achieve their God given potential by providing a range of support at the individual, group and school levels.
As an integral part of the school's Christian wellbeing and support program you will work with students, families and school staff to enhance safety, recovery, relationships and resilience for our student's social, emotional and educational wellbeing and support.
You will have a diploma, graduate or post-graduate qualification in psychology, social work or a related field and be eligible for registration with the relevant professional organisation.
This is a contract position with the possibility of moving to ongoing.
Questions relating to the advertised position can be directed to employment@tcs.act.edu.au
To complete an application form, please refer to the link below:
https://www.tcs.act.edu.au/employment/administration-support-positions-available