Casual
Category: Early Childhood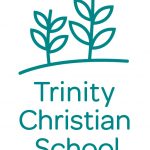 Website Trinity Christian School Trinity Christian School
Trinity Christian School
Trinity Christian School, ACT
This role is to provide high quality childhood education and care to children accessing programs at our Early Learning Centre (ELC) in a manner that shows passion and commitment to children and their families, in a manner that is God honouring and consistent with the School's vision to provide a Christ-centered education.
A Certificate III in Children's Services or a commitment to study towards obtaining the Certificate III is essential.
This is a casual relief position as required.
Questions relating to the advertised position can be directed to employment@tcs.act.edu.au
To complete an application form, please refer to the link below:
https://www.tcs.act.edu.au/employment/administration-support-positions-available