Part Time
Category: Support Staff – Admin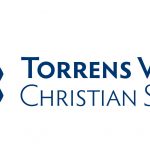 Website Torrens Valley Christian School
Torrens Valley Christian School
Torrens Valley Christian School, SA
Admissions Officer
Permanent part-time: 0.6 fte, 42 weeks per year
The Admissions Officer is responsible for providing administrative support to the Director of Admissions. Some out of hours work will be required for School Tours and major school events.
In consultation with the Director of Admissions, the Admissions Officer will provide support and assistance to ensure the efficient operation of the Admissions department.
This includes:
·        Assisting with enrolment processes, data entry and correspondence to prospective and enrolled families.
·        Maintaining accurate and complete student records and database to ensure prospective students are processed to enrolment in an orderly and efficient manner.
·        Assist the Director of Admissions to prepare reports on student cohort numbers, and profile movements throughout the year
·        Contribute to enrolment metrics with a view to improving enrolment processes and increasing enrolment numbers
·        Collaborate with the Director of Admissions in strategic planning
·        Assist with the organisation of School Tours held on Saturday mornings and during school hours
The successful applicant will be a committed Christian who is actively involved in a Christian church.
Please check our website https://www.tvcs.sa.edu.au/employment/for the Position Description and required Application Form.  Applications are to include a Statement of Christian Commitment.
Applications are due by Monday, 22 February to Mrs Julie Dow, Director of Admissions.
Telephone:  8126 2200  Email:   julie.dow@tvcs.sa.edu.au     Website:  www.tvcs.sa.edu.au