Full Time
Category: Primary Teacher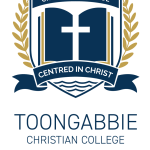 Website Toongabbie Christian College
Toongabbie Christian College (NSW) is a Kindergarten to Year 12 co-educational College in the western suburbs of Sydney. The College is a ministry of Toongabbie Baptist Church. Our purpose is to function as a Christian community in supporting families by providing quality education to develop the whole person in a Christ-centred, caring environment for life and eternity.
Toongabbie Christian College seeks to appoint Primary Teachers who will:
٠ Maintain a commitment to a faithful walk with the Lord Jesus Christ
٠ Demonstrate ongoing commitment to the College's Purpose and Purpose statements
٠ Commit to a growing understanding of the place of education, teaching and learning from a Biblical Worldview
٠ Set an example to students, staff and parents/carers in matters of faith and conduct
The Role
٠ Two permanent fulltime (1.0FTE) classroom positions
٠ These positions will commence on 15 July 2022
٠ The Primary Teacher role description is available at www.tcc.nsw.edu.au
Application documentation must include:
٠ Completed and signed Toongabbie Christian College Teaching Staff Employment Application form, available at
www.tcc.nsw.edu.au
٠ Full CV to demonstrate suitability for the position, including qualifications, relevant experience, current position responsibilities and employment history
٠ Certified copies of qualifications
٠ Current Working With Children Check or an ability to obtain such a check
٠ Evidence of a First Aid credential (the College is providing free training on 21 July 2022)
Application process
٠ Only applicants eligible to work in Australia may apply for this position
٠ Submit application via email only – employment@tcc.nsw.edu.au
٠ All documentation submitted as a single PDF document
٠ Indicate in subject line the following: Application: Primary Teacher
٠ Specific enquiries regarding this position may be addressed to Mrs Bronwynne Pocknall, Deputy Principal Primary at dpprim@tcc.nsw.edu.au
٠ Closing date: 20 May 2022 at 9.00am AEST
Selection process
٠ Following the close of applications, a committee will consider all applications and prepare a short list of candidates for interview
٠ Applicants will be contacted and informed whether their application has progressed to the interview stage
٠ Interviews for this position are scheduled for 25 May 2022 from 3.30pm
٠ Shortlisted candidates must be available for the interview schedule as above
٠ Commencement date: 15 July 2022
The College as a Safe School Organisation actively promotes the safety and wellbeing of all children. We are committed toprotecting children from abuse or harm, in accordance with our legal and ethical obligations including Child Safe Standards. All applicants need to have a current Working with Children Check or be eligible to obtain a WWCC by the time employment commences.