Full Time
Category: Other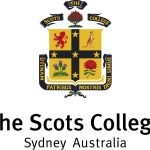 Website The Scots College
The Scots College, NSW
An opportunity to join one of Australia's leading Independent Boy's Schools
Ongoing Professional Development Opportunities
Join a Supportive and Dynamic College Executive Team
About the position
The Scots College is an innovative and creative teaching and learning environment for boys T-12. We pride ourselves on our quest for excellence, our faith and tradition and a culture of leadership through teams for both our students and staff. We are seeking an exceptional Director of Finance and Risk and to join our College Executive Team. This is a full time, 5 year fixed term opportunity commencing January 2022. As a Senior member of the College Executive Team the Director of Finance and Risk works effectively and collaboratively with all units across the College. A close functional relationship must be maintained within the Office of the Principal and the Finance Office.
Key Responsibilities
Responsible for Finance and Risk structures across the College and must support the College Strategic and Operational Plan
Support the Principal, College Council and other members of the College Leadership Team through multiple areas of the College including Culture Leadership, Finance Management, Accounting and Financial Reporting, Strategic Planning and Budgeting, Systems Development and Process Enhancement, People Management, External Relations, Team Leadership and Risk Management
Promote, develop and protect the vision, beliefs, ethos and educational tradition in every
aspect of The Scots College life
Competencies and skills required
Models Christian values in all dealings
Ability to work flexibly in order to meet the varying and developing demands of the role
Ability to maintain confidentiality
Ability to make improvements to improve efficiency and current processes where deemed necessary
Strong customer service and leadership skills
An ability to work autonomously and as part of a team
Effective interpersonal and communication skills
Strong attention to detail and meeting deadlines
Ability to learn and use various IT systems including Synergetic, MyRecruitment Plus, Scots Services Ticketing System
Strong professional and personal integrity
The College has a strong Christian mission and provides a dynamic educational experience, inspiring our Scots boys to become fine young men of integrity and principle who support each other in their quest for excellence. Strong and positive values are integral to our College and we aim to build a culture of respect in our community towards God, others, self and our environment by aligning our policies and practices with Christian principles. Candidates must have an active Christian faith and demonstrate a positive support for the Christian values of a Presbyterian GPS School.
Pre-employment checks Pre-employment checks
All applicants must have a current NSW Working with Children Clearance. Information on obtaining a Working with Children Clearance Number can be found at https://www.ocg.nsw.gov.au/child-safe-organisations/working-with-children-check.
How to apply
To learn more about this position, view the role description and to apply, please visit our website: https://www.tsc.nsw.edu.au/careers-at-scots/
Please register your interest by Sunday, 31 October 2021.