Full Time
Category: Support Staff – Admin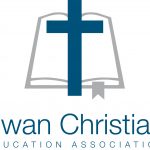 Website Swan Christian Education Association
Swan Christian Education Association, WA
For nearly forty years Swan Christian Education Association (SCEA) has been a part of the Christian educational community of Perth since its humble beginnings in Midland in 1982. Today, Swan Christian Education Association (SCEA) is a not-for-profit association with more than 4,000 students, more than 500 staff and seven schools across the Perth metropolitan area.
The Application and Technology Officer is a new role focused on developing staff expertise and implementing consistent user best practice for our core school management system (TASS), Microsoft Office 365, and other targeted applications and technologies.
This role encompasses both end-user administrative responsibilities as well as staff development initiatives involving collaborative discussions across our schools, the creation of user guides and documentation, individual and group training, and other continuous improvement activities aimed at empowering our staff in their use of applications and technology.
SCEA is proud to be an employer that takes child protection very seriously. All candidates for roles at SCEA are subject to screening and assessment against child safety standards as part of our thorough recruitment process.
For more information including remuneration, and to apply, please go to the link below:
Online Applications must be received by 5.00pm 6 December 2021.
Only online applications will be accepted.
For any queries, please email wayne.fewster@scea.wa.edu.au