Part Time
Category: Secondary Teacher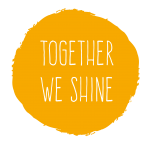 Website Sunrise Christian School
Sunrise Christian School, SA
Part-Time Position
About Sunrise Christian School
Sunrise Christian School educates the hearts and minds of children to provide wisdom and an understanding of God. Established in 1978, we offer diverse learning opportunities set in a welcoming Biblically based environment, to give each student the opportunity to shine. We have six schools located in South Australia and are a member of Christian Schools Australia (CSA).
The position
We welcome applications for the position of Design & Technology Teacher commencing Term 1, 2022. This is a 0.2 – 0.3 FTE position. The FTE will be agreed with the successful candidate.
Relocation Assistance
We recognise that moving to a new place is a big commitment so have developed a Relocation Assistance Package to help new employees moving to Naracoorte. This includes payment of relocation expenses and a relocation allowance paid for the first year of employment. Conditions of the package will be discussed with the successful applicant.
To be successful
We are looking for committed Christians who are active in church fellowship to join our vibrant Christian community.
It is expected that applicants will:
Be suitably qualified
Be committed to Christ and able to demonstrate active church involvement
Have a clear understanding of Christian Education principles and a desire to teach Christ in all areas
Demonstrate excellence in all aspects of teaching
Demonstrate an exceptional capacity to work with colleagues to continually improve teaching and learning
Possess current registration as a teacher in SA or be eligible for registration
To be employed by Sunrise Christian School applicants must be vaccinated against COVID-19 or have an approved medical exemption endorsed by the Chief Public Health Officer (or delegate).
Further information
Please contact Sarah at careers@sunrise.sa.edu.au or by phone on 8465 6032.
Apply
Submit your complete application at careers@sunrise.sa.edu.au. Applications will be assessed as they are received.
Your application must include:
Your resume
Covering letter of interest
Teaching Application Declaration Form (available from https://sunrise.sa.edu.au/careers/)