Temporary Part Time
Category: Early Childhood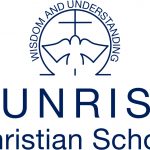 Website Sunrise Christian School
Sunrise Christian School, SA
Does investing into the growth and development of the next generation within a Christian environment appeal to you? If you would like to further your teaching career within a Christian context, then Sunrise Christian School Early Learning Centre Fullarton may be perfect for you.
Applicants are invited to apply for the above replacement part time teaching position in the Early Learning Centre at Sunrise Christian School Fullarton. The position will commence Term 3, 2021. There is the potential for an earlier start date and/or increased hours as required by the ELC.
Sunrise Christian School Early Learning Centres is a part of the Adelaide Christian Schools community of schools. Sunrise Christian School Fullarton is an ELC-7, non-denominational, co-educational school that aims to provide training in Godly character and academics from a biblical perspective.
It is expected the applicants will:
Be suitably qualified with a Bachelor in Early Childhood Education.
Be committed to Christ and able to demonstrate active church involvement.
Have a clear understanding of Christian Education principles and a desire to teach Christ in all areas
Demonstrate excellence in all aspects of teaching
Possess current registration as a teacher in SA or be eligible for registration
Please refer to the Job and Person Specification available at www.sunrise.sa.edu.au/careers.
APPLICATIONS CLOSE: MONDAY 26TH APRIL 2021
Applications must include all three of the following to be considered:
You can submit your application by email to careers@sunrise.sa.edu.au
For further information, please contact Sarah: