Full Time
Category: Principal/Head of School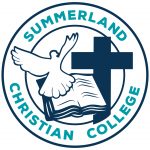 Website Summerland Christian College Summerland Christian College
Summerland Christian College
Summerland Christian College, NSW  –  Principal
Summerland Christian College is seeking an experienced and qualified Principal to fill this full time position commencing in 2022.
To Apply: Please visit www.mysccollege.com/employment to download the Job Application Form and Position Description. Please provide a copy of your Job Application Form, along with requested documentation and responses to the selection criteria outlined in the position description via email to: venessab@sccollege.nsw.edu.au
Applications close: Tuesday 3rd August, 2021
POSITION DESCRIPTION
Summerland Christian College is a K to12 School located in Goonellabah on the NSW North Coast. The College also offers a pre-kindy program (Trindy). The College is governed by CentreChurch Lismore and is affiliated with Christian Schools Australia. The College has provided interdenominational Christian education in the local area for 41 years. Continuing to grow it is now in the process of double streaming from Kindergarten to Year 12.
The College is committed to offering a quality education with a distinctively Christian ethos. It provides a wide range of both academic, practical subjects and extra-curricular activities. The College has high expectations of students and staff and has achieved excellent educational outcomes in the past. The dedicated teaching staff seek the best for each student in their care, not only as a professional duty but also as a duty of faith.
While Summerland Christian College caters for children from Christian families, it welcomes enrolments from those willing to support an education based on Christian values. The 5 Core Values below inform all aspects of the College.
1.     The Living Word;
2.     Personalised Education;
3.     Academic Achievement;
4.     Partnering with Parents; and
5.     Christ Centred.
Your opportunity
The Board of CentreChurch Lismore NSW, as the governing body of Summerland Christian College, is seeking a suitably qualified and highly experienced person for the position of Principal. The successful candidate will lead the school from the beginning of 2022 in the ongoing implementation of its vision of providing high quality, interdenominational, Christian primary and secondary schooling in the local area.
Selection Criteria
Your suitability for the role will be assessed using the following criteria.
1. Personal Christian commitment, Church involvement and ability to lead with a Christian world view;
2. Demonstrated ability to strategically lead the delivery of quality primary and secondary education using current research and evidence;
3. Demonstrated ability to manage a diverse range of school operations, including the administrative, financial and practical affairs of the College and the oversight of the affiliated smaller 'sister' school, Hinterland Christian College;
4. A willingness to work collaboratively with the College Board, College staff, parents and members of the wider community in order to establish and maintain productive partnerships to achieve educational outcomes.
Role, responsibilities and accountabilities
Your role as Principal at Summerland Christian College include:
Be a visionary and strategic educational leader with a sound understanding of primary and secondary schooling who can communicate well and facilitate the continuing growth of the College into the future;
Be a strong team builder to head up the diverse operational pursuits of the College, including the oversight of the smaller 'sister' school – Hinterland Christian College at Mullumbimby, and school related initiatives and projects for future growth;
Work closely with the College Board and be an active participant in the life and mission of CentreChurch as it pursues its vision in the Lismore area;
Work positively with parents and families across the school community and fulfil an exemplary public role in school gatherings, on social media and in general;
Lead with expertise the College Teaching Staff in the pursuit of educational excellence with input in research based teaching/learning effectiveness;
Be a competent Operational Manager coordinating the administrative, financial and practical affairs of the College (eg. student enrolments, fees collection, government compliance etc);
Provide spiritual input and encouragement of faith, as a personally committed Christian, to staff and students facilitating authentic Christian faith, lifestyle and witness in the school community and beyond;
Provide leadership oversight and care of College staff and students, identifying needs and implementing College student welfare and related policies as appropriate with diligence.
College Principal expectations
As Principal of Summerland Christian College, you are required to:
1.     Exhibit behaviour, through word and action, which reflects the ethos and Christian foundations of the school;
2.     Abide by and uphold the Staff Code of Conduct;
3.     Be familiar with, follow and lead the implementation of school policies and procedures;
4.     Carry out your responsibilities to the best of your ability and in a Christian, safe and professional manner; and
5.     Reflect on your own leadership and seek further training or professional development opportunities to update your knowledge and skills to serve the College.
Personal competencies 
As the Principal at Summerland Christian College you will display:
Confidentiality, tact and sensitivity to staff, students and their families;
Outstanding judgement;
High level integrity;
Agility to adapt to a constantly changing environment;
Strong improvement orientation;
Excellent communication skills;
Strong leadership skills; and the
Outworking of Christian qualities.