Part Time
Category: Facility/Property/Maintenance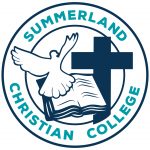 Website Summerland Christian College
Summerland Christian College, NSW
Facilities Manager
Go to http://mysccollege.com/employment to apply.
Summerland Christian College is K to 12 School located in Goonellabah on the NSW north coast. The College also offers a transition to Trindy (transition to Kindergarten) program. The College is governed by Centre Church Lismore and is affiliated with Christian Schools Australia. The College has provided interdenominational Christian education in the local area for 41 years. Continuing to grow it is now in the process of double streaming from Kindergarten to Year 12. The College is committed to offering a quality education with a distinctively Christian ethos. It provides a wide range of both academic, practical subjects and extra-curricular activities. The College has high expectations of students and staff and has achieved excellent educational outcomes in the past. The dedicated teaching staff seek the best for each student in their care, not only as a professional duty but also as a duty of faith. While Summerland Christian College caters for children from Christian families, it welcomes enrolments from those willing to support an education based on Christian values.
The 5 Core Values below inform all aspects of the College.
1. The Living Word;
2. Personalised Education,
3. Academic Achievement;
4. Partnering with Parents; and
5. Christ Centred.
As the Facilities Manager at Summerland Christian College you can serve the College by:
• Co-ordinating and Managing Grounds and Facilities improvements and maintenance at the College
• Positively contributing to the aims and core values of the College; and
• Creating a sense of optimism and excitement to grow God's kingdom.
Role, responsibilities and accountabilities
Your role as Facilities Manager at Summerland Christian College includes:
• Oversight of facilities and grounds improvements and additions at the College;
• Proactively manage and maintain College facilities, equipment, assets and grounds including overseeing the cleaning requirements of the College;
• Ensuring compliance with workplace health and safety (WHS) requirements including maintenance of a safe work environment and assisting to reduce any safety hazards;
• Undertaking a range of maintenance duties that include general maintenance, painting, mowing, gardening, clearing and hosing of drains and gutters, collection of waste, food and paper on school grounds, and immediate cleaning duties (outside the normal operating hours of the school's cleaning staff;
• Supporting the College security duties that involve maintaining the school security systems, ensuring the College is securely locked down each day and liaising with external security providers;
• Preparing the College for significant activities such as community events, performances, exams and major sporting events;
• Communicating and discussing with the Principal, Business Manager or nominated delegate on matters regarding periodic maintenance and improvement of facilities and grounds;
• Supervision of maintenance staff and external personnel including tradespersons; and
• Other duties, consistent with the duties and responsibilities of the position as directed by the Principal, Business Manager or nominated delegate.
College staff expectations
As the Property and Facilities Manager at Summerland Christian College you are required to:
1. Exhibit behaviour, through word and action, which reflects the ethos and Christian foundations of the school;
2. Abide by the Staff Code of Conduct;
3. Be familiar with and follow school policies and procedures;
4. Carry out your responsibilities to the best of your ability and in a Christian, safe and professional manner; and
5. Reflect on your own work performance and seek further training or professional development opportunities to update your knowledge and skills to serve the College.
Personal competencies
As the Grounds and Facilities Officer at Summerland Christian College you will display:
• Confidentiality, tact and sensitively to staff, students and their families;
• Outstanding judgement;
• High level integrity;
• Agility to adapt to a constantly changing environment;
• Strong improvement orientation;
• Excellent communication skills;
• Ability to work well individually and in teams; and
• The outworking of Christian qualities.