Part Time
Category: EA/PA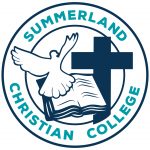 Website Summerland Christian College
Summerland Christian College (NSW) is currently seeking an Assistant to the Executive Principal. This permanent part-time role is 35 hrs per week (12 month contract, with opportunity for potential extension).
To Apply: Please provide a cover letter outlining your experience and suitability for this role, a current CV and a short response to the role, responsibilities and accountabilities outlined in the position description (below) to: businessmanager@sccollege.nsw.edu.au Applications close: Friday 12th August 2022.
About us
Summerland Christian College is K to 12 School located in Goonellabah on the NSW north coast. The College also offers a transition to Trindy (transition to Kindergarten) program. The College is governed by Centre Church Lismore and is affiliated with Christian Schools Australia. The College has provided interdenominational Christian education in the local area for 41 years. Continuing to grow it is now in the process of double streaming from Kindergarten to Year 12. The College is committed to offering a quality education with a distinctively Christian ethos. It provides a wide range of both academic, practical subjects and extra-curricular activities. The College has high expectations of students and staff and has achieved excellent educational outcomes in the past. The dedicated teaching staff seek the best for each student in their care, not only as a professional duty but also as a duty of faith. While Summerland Christian College caters for children from Christian families, it welcomes enrolments from those willing to support an education based on Christian values. The 5 Core Values below inform all aspects of the College.
The Living Word;
Personalised Education,
Academic Achievement;
Partnering with Parents; and
Christ Centred.
Your opportunity
As a key liaison for internal and external stakeholders, the Assistant to the Executive Principal, manages communications, relevant documentation and record keeping on behalf of the Executive Principal. The role involves project and meeting support, including the procurement of grants and high-level compliance administration. We are seeking a well organised person with suitable administrative qualifications and a number of years of experience in a similar role. This role will require the suitable person to have:
Capacity to work in a growing College with a calm but very professional Christian manner;
Ability to maintain confidentiality, be trustworthy and discerning;
High level of ability to draft correspondence on behalf of the Executive Principal and Business Manager, with accuracy, including being able to write and edit to the highest standard;
Capacity to discern the urgent from the routine;
Ability to work independently and to be able to problem solve;
Ability to use technology and database systems with confidence, including proficiency in the use of Google documents and calendars;
A servant heart and vibrant Christian faith;
Emotional intelligence, be empathetic and able to consider the needs of families and the College
This role is permanent part-time, 45 weeks a year.
College staff expectations
As an employee at Summerland Christian College you are required to:
Exhibit behavior, through word and action, which reflects the ethos and Christian foundations of the College;
Abide by the Staff Code of Conduct;
Be familiar with and follow College policies and procedures;
Carry out your responsibilities to the best of your ability and in a Christian, safe and professional manner; and
Reflect on your own work performance and seek further training or professional development opportunities to update you knowledge and skills to serve the College.
Role, responsibilities and accountabilities
Your role as Assistant to the Executive Principal at Summerland Christian College includes:
Preparation and presentation of the Executive Principal's outward correspondence; Receipt, checking and filing of the Principal's correspondence;
Receipt and maintenance of the Executive Principal's appointment times; managing walk-up requests, receiving and screening calls and emails, arranging further appointments and follow up meetings; provide a concise secretarial service for meetings throughout the calendar year;
Maintenance of confidential parent/student records and associated correspondence; maintain confidential correspondence for the Executive Principal as required;
College functions – responsible for preparing formal invitations, rsvp, liaise with caterers;
Minute Secretary to Summerland Christian College Executive Team; including being the contact point for agenda items, minute creation, and distribution of information for action;
Responsible for official information for parents, staff, students – sent out via email on behalf of the Executive Principal and co-ordination of responses;
Support Executive Principal and Business Manager in the procurement of Grants (Commonwealth, State, Local, business, Christian and philanthropic opportunities);
Support Executive Principal and Business Manager in high level compliance administration.
Other associated duties include:
Maintain College calendar
Listen and assist parents/students with confidential and delicate issues they wish to discuss and liaise with Principal/Executive as appropriate;
Covering reception and first aid duties during absences of receptionists in the front office
Personal competencies
As the Assistant to the Executive Principal at Summerland Christian College you will display:
Confidentiality, tact and sensitively to staff, students and their families;
Outstanding judgement;
High level integrity;
Agility to adapt to a constantly changing environment;
Strong improvement orientation;
Excellent communication skills;
Participation in and contribution to teams; and
The outworking of Christian qualities.