Full Time
Category: Teaching Staff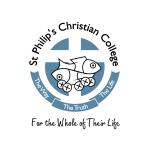 Website St Philip's Christian College
Mathematics Teacher & Science Teacher
St Philip's Christian College Port Stephens (NSW) is looking for a Mathematics Teacher & Science Teacher commencing in 2022.
In this role you will:
• Display discretion, confidentiality, honesty and integrity.
• Be positive, self-directed, enthusiastic and motivated.
• Demonstrate adaptability, resilience and the ability to manage work related pressures.
• Work cooperatively and collectively as a member of a team, participating in planning and team meetings.
• Demonstrate effective conflict resolutions skills and strategies.
• Demonstrate a high level of organisational proficiency.
• Build positive, caring relationship with students being mindful that they understand the roles of teacher and student.
• Establish positive relationship with parents, specifically those of the students in their direct care.
• Seek to maintain and build upon their professional expertise by participating in appropriate professional development courses.
Application closing date:
5pm Friday 19 November 2021
If you are interested in this position and wish to find out more please visit the school website and read through our Mathematics Teacher information pack.
https://www.spcc.nsw.edu.au/port-stephens/jobs/maths-teacher
If you would like to apply, please submit an SPCC Port Stephens application to samantha.corset@spcc.nsw.edu.au
For more information contact Samantha Corset at the College on 49195400.