Full Time
Category: Principal/Head of School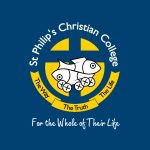 Website St Philip's Christian College St Philip's Christian College
St Philip's Christian College
St Philip's Christian College Gosford (NSW) is one of the leading independent educators in the Newcastle/Central Coast/Hunter Region. It is a non-denominational Christian School with an open enrolment policy.  Due to the internal promotion of our existing Head of Middle School, we are currently seeking applications to fill the position of Head of Middle School.  The position is a Coordinator 3 and will commence Term Three 2022 or as soon as appropriate for the successful candidate.
As a Christian faith community committed to the ministry of Christian education, the Mission Statement of St Philip's Christian Education Foundation states that:
St. Philip's Christian College will continue to provide quality education in a caring, secure and challenging learning environment based on Christian beliefs, values and practice.
We therefore seek Christians who are professionally and personally committed to bringing their evangelical and Biblically based beliefs, values and practices to this ministry of Christian Education.
Our Middle School covers Year Five to Year Eight and the Head of Middle School will be required to have proven ability and experience in coordinating curriculum development and student well-being.
The successful applicant will have proven ability in the following areas;
·         Strength and Depth of Christian Commitment
·         Graduate or post graduate teaching Qualifications (Primary or Secondary)
·         Administrative Competence
·         Strong Social and Inter-personal Relationship Skills
·         Educational Expertise
·         Leadership experience within a School context
Expressions of interest in the form of a covering letter and resume along with completion of the Teaching application form should be addressed to the Acting Principal, Mr Cameron Johnston and be forwarded by email to gosford.principal@spcc.nsw.edu.au
An information pack and teaching application form is available under the employment section of our website. www.spcc.nsw.edu.au  Please ensure all criteria is addressed in your application.
Applications close 9am Monday 23rd May, 2022.