Full Time
Category: Principal/Head of School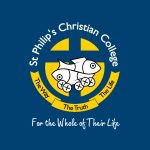 Website St Philip's Christian College, Gosford St Philip's Christian College, Gosford
St Philip's Christian College, Gosford
St Philip's Christian College Gosford (NSW) is a rapidly growing learning community, with over 630 students Kindergarten through to Year Twelve. We are currently seeking appropriately qualified applicants to fill the Head of Senior School role.
The successful candidate would ideally have the following experience:
– A passion for Christian Education
– Graduate or post graduate teaching Qualifications (Secondary)
– Excellent time management skills and ability to communicate effectively
– Enjoys leading and working within a team
– Knowledge and understanding of NSW syllabus documents
– Vision for student learning encompassing their spiritual, educational and social/emotional needs.
– Strong social and inter-personal relationship skills
– Leadership experience within a school context
As a Christian faith community committed to the ministry of Christian education, the Mission Statement of St Philip's Christian Education Foundation states that:
St Philip's Christian College will continue to provide quality education in a caring, secure and challenging learning environment based on Christian beliefs, values and practice.
We therefore seek Christians who are professionally and personally committed to bringing their evangelical and biblically based beliefs, values and practices to the ministry of Christian Education.
If you feel you would like to join our committed staff, please refer to the Head of Senior School information pack on our website: https://www.spcc.nsw.edu.au/gosford/our-story/jobs and follow the directions to submit your application.
Applications close 9:00am 9th December 2021 unless suitable candidate found prior.