Full Time
Category: Primary Teacher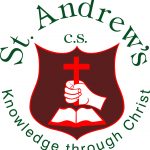 Website St Andrew's Christian School St Andrew's Christian School
St Andrew's Christian School
St. Andrew's Christian School, NSW   
Knowledge through Christ 
Primary Teacher – Full Time 
St. Andrew's is a growing Preparatory to Year 12 coeducational school in a rural setting situated close to Grafton in the beautiful Clarence Valley. The Valley boasts an extensive river system, proximity to pristine beaches, World Heritage Rainforests and beautiful national parks. The region provides excellent opportunities for sports, families and lifestyle.
St. Andrew's Christian School is a well-resourced school which provides quality Christian education for children from both Christian and non-Christian families with proven results in literacy and numeracy and opportunities for a broad range of subjects and experiences. 
We are seeking a motivated Christian Teacher to join a united, supportive and collaborative staff who provide a quality education in the Primary section of our P-12 school.
This is a full time position to commence on January 21 2022 with induction. Recent or current University Graduates are encouraged to apply for this position.
It is expected that applicants will:
•  Be suitably qualified and hold a current Teachers Registration in New South Wales
•  Have a personal Christian commitment, church involvement and ability to teach with a Christian world view
•  Exhibit the ability to deliver quality teaching and learning programs to maximise learning using current research and evidence, delivering a quality 21st Century education to improve student outcomes
•  Demonstrate high levels of interpersonal and communication skills and work collaboratively with families, colleagues and students
•  Apply effective and consistent classroom management strategies that contribute to the establishment and maintenance of a positive and supportive learning environment
Applications should include:
•  Cover letter and completed application form (from our website or contact below)
•  Resume
•  Evidence of your ability to teach according to each of the expectations above; and
•  Contact details for three referees, including your minister/pastor.
Submit your application via email to reception@standrewscs.nsw.edu.au or post to 84 Washpool Road Clarenza NSW 2460. For further information please contact the Business Manager, Phil Browning, on 02 6643 4770.
APPLY NOW. Our school year ends December 8 2021.