Full Time
Category: Support Staff – Education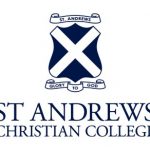 Website St Andrews Christian College
Secondary, Full Time 
St Andrews Christian College (VIC) is a Prep to Year 12 independent Christian school located in Wantirna South.
We are seeking to appoint Learning Support Assistant for the Secondary school, to support students with additional learning needs and/or disabilities in order for them to flourish. This is primarily undertaken through directly supporting classroom teachers in their care and differentiated instruction of these students.
The Learning Support Assistant will provide support to students in all aspects of their learning, providing a range of appropriate strategies to assist their learning and to help them achieve their God-given potential.
Working during school term time only, with additional time for staff meetings and professional development, these positions will commence at the start of the 2022 school year.
Acceptance and adherence to the College's Statement of Belief is an essential condition of employment.
A position description and employment Application Form (non-teaching) can be found on the St Andrews Employment page.
To apply for the position please submit your CV and a completed employment application form to employment@standrews.vic.edu.au.
St Andrews Christian College has a commitment to child safety, and has zero tolerance for child abuse.
Every person working within the St Andrews Christian College community is responsible for the care and protection of students and reporting information about child abuse
Applications Must Include:
·         A covering letter
·         Completed Non-Teaching Application Form available here
·         Current CV
·         Evidence of WWCC
·         Covid-19 Vaccination as per Government requirements
Enquiries:
Application Forms available from the Human Resources Manager, Ms Sharon Swalling on
(03) 8847 8300 or employment@standrews.vic.edu.au  or the College website
Applications close 5:00pm Friday 26th November, 2021.