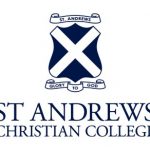 Website St Andrews Christian College
St Andrews Christian College is a Prep to Year 12 independent Christian school located in Wantirna South.
We are seeking to appoint a Payroll & Accounts Payable Officer to support the financial and administrative functions of the College. The key responsibilities of this position include payroll, accounts payable and purchasing. In all areas there is a requirement for accurate and efficient processing of information, ensuring staff are paid correctly and suppliers are paid in a timely manner. The need to deal with all information confidentially is of utmost importance.
Working during school term time only, with additional time for staff meetings and professional development, these positions will commence as soon as possible.
Acceptance and adherence to the College's Statement of Belief is an essential condition of employment.
St Andrews Christian College has a commitment to child safety, and has zero tolerance for child abuse.
Every person working within the St Andrews Christian College community is responsible for the care and protection of students and reporting information about child abuse.
The College has some international students on various Secondary levels.
Position Description:
Please refer to the Position Description for full position requirements.
Applications Must Include:
A covering letter
Completed Non-Teaching Application Form available here
Current CV
Evidence of WWCC
Current police check
Covid-19 Vaccination as per Government requirements
Please forward applications to Ms Sharon Swalling at employment@standrews.vic.edu.au.
Applications close 5:00pm Wednesday 18th May 2022.