Full Time
Category: EA/PA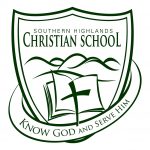 Website Southern Highlands Christian School
Southern Highlands Christian School (NSW) is a Prep – Year 12  Parent Controlled Christian School with enrolments approaching 400 students. Established in 1983, the campus is situated on 7 hectares in a semi-rural setting on the fringe of Bowral in the Southern Highlands of NSW. The School has a highly committed team and a technology rich environment supported by outstanding school leadership.
This is a highly relational role requiring sound interpersonal and  organisational skills. The Executive Assistant is accountable for the smooth and efficient running of the Principal's office. The Executive Assistant is the Principal's professional and positive contact with the School community and general public.
The role requires a sound Biblical understanding, an active Christian walk and associated church life testifying to service orientated leadership. This is a fabulous opportunity to serve a highly relational CEO and executive team in a fast-paced environment within an honouring workplace culture.
Applications are desired from suitably qualified, committed Christians who are able to subscribe to the School's Statement of Faith. Applications close Thursday 18th March 2021. Role commences Monday 19th April 2021.
Application form and process available on our website at https://shcs.nsw.edu.au/employment/.