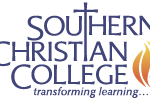 Website Southern Christian College
Transforming Learning
Southern Christian College is seeking outstanding educators who are willing and able to both challenge and engage our wonderful students across our infant, primary and secondary schools where you will be able to utilise your skills within a supportive Christian community.
Available Positions
Kindergarten Teacher (0.5 FTE)
Teacher-Librarian (0.4 FTE)
Primary Music Teacher (0.4 FTE)
Primary/Secondary PE Teacher and /or Outdoor Ed. Teacher (0.2-0.6FTE)
Secondary Visual Arts Teacher (0.2-0.6 FTE)
Qualifications & experience
TRB Registration
IB Experience an advantage
Southern Christian College is a Christian, faith-based organisation serving the community. The College aims to provide a holistic education that develops a community of learners who are balanced spiritually, intellectually, physically, emotionally, creatively and socially.The College aims to develop lifelong independent and cooperative learners through a Christ-centred quality education that inspires and equips young people for life. The College promotes an understanding of, and appreciation for, the teachings of Christ through the Scriptures and His life being foundational to our relationships and practice.This understanding is demonstrated through:Partnering with parents and community in the education of children.Expressing faith as caring and respectful members of a global community, acting in ways that promote social justice and international mindedness.Celebrating the knowledge, goodness and grace of God in creation and salvation.
Positions commence Term 1, 2022.
All applications will be reviewed on receipt and the school may appoint prior to the closing date should a suitable applicant be found. Applications will only be accepted on the official school application form.
Please email principal@scc.tas.edu.au for an application pack.
Applications close Sunday 10th October 2021.