Full Time
Category: Deputy/Campus Principal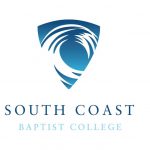 Website South Coast Baptist College South Coast Baptist College
South Coast Baptist College
South Coast Baptist College, WA
Please note – Only applications received through the College website will be considered.
Deputy Head of Secondary – Wellbeing
Start Date – Term 1 2022
Permanent Full-Time / FTE 1.0
South Coast Baptist College is situated south of Perth in a growing Christian community providing quality education to over 1000 students from Kindy to Year 12.
South Coast Baptist College is seeking an experienced, dedicated and passionate Secondary School Teacher to join our Leadership Team. As the Deputy Head Secondary – Wellbeing you will play a pivotal role in:
providing education and care for students enrolled at the College, consistent with our Christian beliefs, philosophy, curriculum, and according to the National Quality Framework
the functioning of the day-to-day operation of the College. The successful candidate will be the key leader of the college pastoral care system and is involved in care of the College environment.
leading the College community in improving the educational outcomes of students by nurturing positive relationships between students, teachers, parents and stakeholders to ensure the safety, wellbeing and connection of all students
The Deputy Head Secondary – Wellbeing may be expected to have a teaching load of up to 5 periods per week.
South Coast Baptist College offers a highly supportive, collegial working environment with a great community culture. The desired applicant for this rewarding role will possess the following attributes:
Demonstration of strong management, coordination and leadership skills
Ability to lead the strategic planning, development implementation and evaluation of the College pastoral care program
Experienced in development and ongoing review of policies associated with discipline, pastoral care, camps and critical incident management
Understanding of counselling that is appropriate to student needs via community referral agencies such as the College Counsellors, Psychologists, Chaplains or with external services, if necessary, when student welfare issues are a cause for concern
Applicants must have qualifications and experience suitable for the role advertised
It is essential that all applicants are practicing Christians, regularly attending church
* APPLICATIONS CLOSE ON 6th December 2021
Before you apply, please ensure you have the following documents ready to upload.  Only applications received through the College website will be considered:
Covering letter
Resume (please ensure copies of the following are placed in your resume)
Copy of WWCC (if you have one)
Copies of relevant qualification certificates/degree and academic transcripts
Proof of residency status
Reference from pastor (if you have one)
Covid-19 vaccination certificate
Should you have any questions, please don't hesitate to contact the HR Manager, Jenny Currin at HR@scbc.wa.edu.au
*South Coast Baptist College reserves the right to full this position prior to the closing date.