Full Time
Category: Other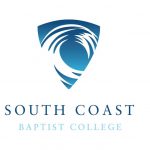 Website South Coast Baptist College
Rigorous Minds | Compassionate Hearts
South Coast Baptist College, WA
The ICT Systems Administrator will provide optimal ICT support and services to enable optimal teaching and learning for staff and students and effective operation of business and administration systems.
The ICT Systems Administrator will work under the direction of the ICT Manager and will be part of the SCBC Administration Team lead by the Business Operations Manager.
To Assist the ICT Manager in the day to day administration of college wide computer systems and network infrastructure to ensure smooth operations of the campus.
To provide ICT support to teaching staff and students to facilitate learning.
To Assist in the management and deployment of computer software SOE's
To Assist with the ongoing upkeep of student, staff and device records and assets.
To provide ICT support to non-teaching and Office Admin staff.
To ensure that Helpdesk tickets are dealt with promptly and appropriately.
To install and configure computers, servers, software and associated peripherals.
To work with and assist Jnr helpdesk staff with other ICT systems in the College.
Essential
Qualifications and training equivalent to an undergraduate degree in IT or related field; or an equivalent combination of relevant experience and/or education/training.
5 years + working in similar education or enterprise environment.
Proven experience in configuring and maintaining advanced network systems.
Experience in dealing with people in a service capacity within an IT environment.
Knowledge of PC and/or Macintosh operating systems and software and their operation in networked environments, and experience providing support with these systems.
Proven experience and a working knowledge with AD, DHCP, and domain setups and maintenance.
Experience in providing support in mobile technologies.
Demonstrated effective interpersonal, oral and written communication skills particularly in documenting processes and work instructions, and interpreting client requirements.
Demonstrated problem-solving skills.
Demonstrated skills in providing effective remote assistance and on-site support.
Familiarity with service management frameworks.
Self-motivated and able to work effectively either alone or in a team environment.
Demonstrated ability to work under pressure, prioritise tasks, meet deadlines, pay attention to detail and maintain professionalism.
Experience working on project teams as a team member.
To have a current Working with Children Check.
Actively pursue Christian faith and accept the College's Statement of Faith.
Adhere to SCBC policies and procedures.
Desirable
Knowledge of audio-visual technologies.
Knowledge of Advanced server operating systems
Knowledge and experience with IP Telephony
Conversant with MS Powershell
Awareness of emerging technologies
SELECTION PROCESS
For your application to be consider for this position the following information is required.  All applications need to be done through the College website.
Covering letter
Resume
Copy of WWCC – if you have one
Copies of relevant qualifications
Proof of residency status
Reference from pastor
Please click here to apply for this position
Please note the College reserves the right to fill this position prior to the closing date, so interested applicants are encouraged to apply sooner than later.