Full Time
Category: Principal/Head of School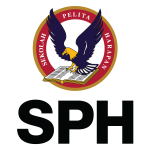 Website SPH_edu Sekolah Pelita Harapan (School of Light and Hope)
True Knowledge, Faith in Christ, and Godly Character
Sekolah Pelita Harapan, INDONESIA
The schools began in 1993 in response to a need for quality education founded upon Biblical Christian truth. It is our intention to prepare our students to be future leaders of Indonesia as disciples of Jesus Christ.
General Description:
Manage classroom, prepare lesson plan, grade coursework and assignments, educate students utilizing childhood development concepts, theories, and practices.
The teacher will prayerfully guide, direct and assist students to learn attitudes, skills, and content that will contribute to their development as mature, effective, and responsible servant leaders with a Biblical Christian Worldview.
For more information about this job please visit us at http://sph.edu/employment/ or email expat.recruitment@sph.ac.id