Full Time
Category: Principal/Head of School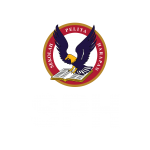 Website sph_edu Sekolah Pelita Harapan (School of Light and Hope)
True Knowledge, Faith in Christ, and Godly Character
Sekolah Pelita Harapan, INDONESIA
The schools began in 1993 in response to a need for quality education founded upon Biblical Christian truth. It is our intention to prepare our students to be future leaders of Indonesia as disciples of Jesus Christ.
General Description:
Works alongside the Administrative Senior School Principal (Grades 7-12) and in cooperation with the Junior School Principals.
Responsibility: 
Implements SPH's educational philosophy and curriculum in Grades 7 – 12
Ensures a Christ-honoring learning environment
Oversees a curriculum infused with a biblical perspective
Develops excellent social behaviours and moral standards grounded in biblical standards.
For more detailed information about this job, please visit us at http://sph.edu/employment/ or email expat.recruitment@sph.ac.id