Full Time
Category: Support Staff – Education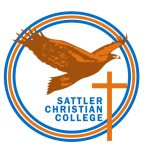 Website Sattler Christian College
Teacher Aide
Sattler Christian College (NT) is a wonderful ELC to Year 12 pathway college, that is situated on the semi-rural outskirts of Darwin. Sattler is renowned for its tropical environment, positive staff, parent and student interactions, a growing performing arts culture and a genuine community feel.
To learn more about Sattler Christian College, please visit our website here.
We are looking for a full-time Teacher Aide for a fixed term commencing 2022. The Teacher Aide will work in partnership with the classroom Teacher to assist in the delivery of literacy and numeracy as required and to encourage students in their learning. The successful applicant will be able to apply the Christian faith with integrity and authenticity in the workplace.
About the role
Reporting to the Learning Support Coordinator you will work in the classroom context under the supervision of the classroom teacher. In addition you will also:
Support and encourage the students in their learning as directed by the Teacher and/ or the Education Support Coordinator. This may involve following programs set for individual students with recognised special needs.
Lab Assistance, Art assistance and Food technology assistance.
Other duties as required including yard duty and assisting on excursions.
Attendance at professional development activities and programmes as directed by the Principal from time to time, both during term and non –term times.
Participating in school and community events (including those outside regular school hours).
Planning time with teacher/s.
Evidence of applying the Christian Faith to the classroom teaching and practices.
Be in class on time and for the duration of the time.
On occasion attend and participate in team meetings and Education Adjustment plan reviews for students under your care as requested by the Education Support Coordinator.
Essential Selection Criteria:

Capacity to be a constructive member of a cohesive team.
Effective communication skills.
Ability to reflect the Christian faith underpinning the school.
First Aid Certificate (or willingness to acquire it).
NT Working with Children Clearance (Ochre Card).
Recent police clearance (issued within the last 12 months).
In return:
An opportunity to work in a Christian values-based organisation that truly cares about and values it's employees
An opportunity to develop into areas of leadership or eligibility for deployment to one of our other schools.
Above award and NES entitlements
Salary Sacrifice
Counselling cost share program
Opportunity to study Masters in Christian Education through NICE (National Institute for Christian Education) and VET Training with Transforming Training
Professional Development – Annual OTT Conference
An opportunity to explore and discover the NT
How to apply:
Download the employment application form and Statement of Faith from our jobs page address the key areas of responsibilities as set out in the job description and include it with your CV to human.resources@ntchristianschools.com.au
PLEASE NOTE: All employees at NT Christian Schools are required to hold a Working with Children Card (OCHRE Card), a police clearance valid within the last 12 months and a Drivers Licence. All applicants will be required to provide a Pastoral referee.
For more information about this position please contact Michael Tooler on (08) 7922 5600 or HR on (08) 8920 5433.
Only applicants with full Australian work rights will be considered.
Applications are considered on receipt.