Full Time
Category: Teaching Staff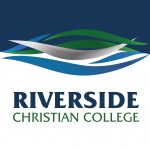 Website Riverside Christian College Riverside Christian College
Providing Quality Christian Education
Riverside Christian College, QLD
2021 Teaching Positions:
English/Humanities Teacher – 1 FTE

Maths/Science Teacher

Visual Art Teacher and Media Studies (Distance Education)

Primary Teachers (Curriculum Writers)
Riverside Christian College is a rapidly growing P-12 Independent Christian College located in Maryborough, Queensland, with a Day School and a Distance Education Department.
Riverside Christian College is a contemporary and innovative school, developing world-first educational initiatives for students. Our vision is to provide quality Christian education that develops character and empowers students to impact their community.
The College is defined by its Christian ethos and its values framework. Our culture reflects and encourages behaviours that are aligned to our values of Respect, Excellence, Teamwork, Community and Faith.
To do this we strive to be leaders of excellence in:
·        Teaching and Learning;
·        Faith Development;
·        Community Engagement; and
·        Organisational rigour in a safe and secure environment.
Riverside Christian College is seeking teachers to fill teaching positions in Day School and Distance Education,  for one year fixed term contracts in 2021-2022. These positions include:
·       English/Humanities Teacher – 1 FTE
·       Maths/Science Teacher – 1 FTE
·       Visual Art Teacher and Media Studies (Distance Education – 1 FTE
·       Primary Teachers (Curriculum Writers) – 1.4 FTE
As a teacher working at Riverside Christian College, the successful candidate will:
·        Demonstrate experience working with the Australian Curriculum.
·        Plan, prepare and deliver effective programs to support students consistent with Government regulations, the College pedagogy, relevant syllabi, curriculum policy and work programs.
·        Provide and encourage a safe, positive and challenging learning environment where students are encouraged to reach their full potential.
·        Demonstrate commitment to our quality improvement agenda.
·        Communicate effectively with students, families and colleagues.
·        Meet the diverse needs and learning styles of students.
Key Responsibilities
The successful candidate will have responsibility for:
·       Maintaining teaching competency and currency of knowledge for relevant programs required by the College and relevant statutory authorities.
·        Instructing and supporting students in a variety of settings, through the development of supportive learning environments and effective behaviour management practices, providing for their physical, social, cultural and emotional wellbeing.
·        Participating in ongoing professional development to master the components of the
·        Teaching and Learning Framework adopted by the College to enhance teaching and learning
·        Providing effective assessment of students for developmental, feedback and reporting purposes to demonstrate precise knowledge of each student.
·        Maintaining student records and samples of work in line with the requirements of the College and relevant statutory authorities.
·        Participating in collaborative development and evaluation of curriculum, monitoring the effectiveness of teaching/learning programs.
·        Establishing and maintaining relationships with all stakeholders including parents, relevant community bodies and colleagues. This includes preparation of student reports each semester.
·        Maintaining resources, equipment and the physical environment to the highest standards and placing student safety as paramount in day-to-day operations.
·        Complying with College policies, procedures and practices, including WHS and the Staff Code of Conduct.
·        Participate in College related activities and events.
Requirements for the Role
·        Qualifications in teaching is essential.
·        Demonstrated experience in teaching in the relevant sub-College or distance education.
·        It is essential the applicant possesses strong Christian character and is supportive of the College Christian values.
·        Riverside is committed to safe and supportive work practices that reduce the risk of harm to children, therefore applicants must possess a current QCT registration.
·        Applicants will be subject to police and referee checks, identification verification and the requirement to disclose any information relevant to the candidates' eligibility to engage in activities including young people.
Personal Qualities
·        Personable, friendly, professional and conscientious.
·        Work and live to high standards.
·        A team player who is respectful to colleagues.
·        A commitment to respect and maintain confidentiality.
·        Demonstration of behaviours reflective in the Riverside Christian College Values Framework.
We Offer
·        A professional environment where you will be valued, respected and encouraged to be creative.
·        A suitable remuneration package that is commensurate with your ability, qualifications and experience.
·        Professional development opportunities.
·        The opportunity to be part of a professional organisation focused on providing quality services.
·        A supportive environment where collaboration is fostered.
·        Opportunity to gain experience delivering classes in both day school and distance education models.
Selection Criteria
·        Demonstrated ability to plan, prepare and deliver teaching and learning programs that meet the diverse characteristics, needs and learning styles of students.
·        Knowledge and proven ability to deliver programs through the establishment of a challenging learning environment that includes the use of information technology, to maximise student outcomes, whilst appropriately managing student behaviour.
·        Demonstrated ability to communicate effectively to families, students and colleagues including the use of appropriate interpersonal skills.
·        Demonstrated willingness to be involved in extracurricular activities.
The successful applicant will demonstrate a strong commitment to Riverside Christian College's vision of excellence in Christian education. They will be well presented and welcoming, providing professional assistance to students, families, staff, members of the College Executive and Governing Body and to the wider College community.
The continued success of our College depends greatly on dedicated Christian staff members who integrate their faith into the values and behaviours of their personal and community life. A commitment to the Christian gospel and active regular church involvement is therefore essential.
Applicants are encouraged to provide a reference from the Pastor of the church where they currently attend and nominate two work referees, including contact details.
Your application must include;
·                 Covering letter addressed to the Principal, Riverside Christian College.
·                 Statement addressing the Selection Criteria.
·                 Curriculum Vitae.
Please send your application by 5 pm on 7 July 2021 to recruitment@riverside.qld.edu.au