Temporary Full Time
Category: Secondary Teacher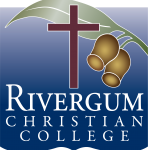 Website Rivergum Christian College
Our Faith Is In Christ
Rivergum Christian College (SA) is seeking to appoint a Secondary English Teacher, this is a 1.0FTE permanent position.
The Secondary English Teacher will take responsibility for teaching units of work in line with Australian Curriculum as part of the Secondary School English Areas.
Classes will include Year 7 – 12 English, willing to teach across an additional subject area, curriculum support available.
The successful applicant will be a committed Christian who is actively involved in a Christian church.
Applications should address the criteria in the position description and must include the Application Form, Cover Letter, Curriculum Vitae, a copy of your current Teacher's Registration Certificate, recent graduates (last 5 years) include academic transcript and a Statement of Christian Commitment.
Applications should be sent to:
Mrs Belinda Vandepeer-Hamber
Email: accounts@rivergum.sa.edu.au
Applications close Monday 16 May at 9:00am.