Temporary Part Time
Category: Secondary Teacher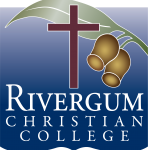 Website Rivergum Christian College
Our Faith Is In Christ
Rivergum Christian College (SA) is seeking to appoint a Secondary Photography Teacher, this is a 0.1FTE contract position.
The Secondary Photography Teacher will take responsibility for teaching units of work in line with Australian Curriculum as part of the Secondary Learning Areas.
Classes will include 3 lessons of Secondary Photography.
The successful applicant will be a committed Christian who is actively involved in a Christian church.
Full details are available on our website www.rivergum.sa.edu.au/employment
Applications should address the criteria in the position description and must include the Application Form, Cover Letter, Curriculum Vitae, a copy of your current Teacher's Registration Certificate, recent graduates (last 5 years) include academic transcript and a Statement of Christian Commitment.
Applications are due by 9.00am on Monday, 22 November to Mrs Belinda Vandepeer-Hamber and should be emailed to accounts@rivergum.sa.edu.au