Full Time
Category: Secondary Teacher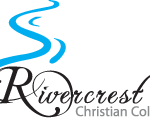 Website Rivercrest Christian College
Independent School
Rivercrest Christian College, VIC
Full-time, Secondary Teacher position commencing in January 2022. Enjoy working at an independent school with a great team near Berwick.
Full-time – Ongoing – starting January 2022
Passion for Mathematics and Design
Year 6-9 Middle Years Programme (MYP)
Crest Education comprises two independent, coeducational schools with over 2,000 students, an Equestrian Centre and an Environmental Reserve at Clyde North. Hillcrest Christian College, established in 1981, operates from Early Learning to VCE levels. Rivercrest Christian College is an authorised International Baccalaureate Primary Years Programme (PYP) World School and is a Middle Years Programme (MYP) candidate school, with modern facilities at Clyde North. It is a growing College, adding a new year level each year; our first Year 9 level will commence in 2022.
Rivercrest Christian College invites passionate, innovative and engaging Mathematics and Design Technology teachers to apply for a full-time and ongoing opportunity commencing in 2022.
Apply if you are an innovator, love Mathematics and Design Technology, Robotics, ICT and are willing to create a student-focused learning environment. The successful candidate will be one who inspires and develops our students into collaborative, creative and critical thinkers.
This is your opportunity to shine in a learning environment that will reward your love of learning and thinking. We provide extensive professional development and individual mentoring, as well as a range of attractive employment benefits.
Whilst experience in delivering the International Baccalaureate's 'Middle Years Programme' will be highly valued, graduates and those committed to a concept-driven, structured-inquiry approach to teaching are encouraged to apply.
The successful candidate will:
have a desire to teach in an environment where both Christian values and academic excellence are emphasised
·
demonstrate a strong dedication to a quality curriculum pedagogical approach and a Christian worldview
be passionate, innovative and engaged in Mathematics and Design Technology
enjoy producing creative curriculum in various disciplines while facilitating Year 6-9 students in inquiry project-based learning
 be focused on Mathematics and Design, Entrepreneurial thinking – demonstrated experience teaching Mathematics and Design curriculum is highly sought after
You will enjoy producing creative work in various fields of design while facilitating students in inquiry project-based learning from their initial idea to completion
have the ability to develop and maintain positive and caring relationships with students and a willingness to contribute to the overall mission of the College
be proficient in the use of technology for the development of lesson planning, teaching, student assessment and administrative purposes
Benefits
Competitive salary
Free gym on site
Friendly and supportive working environment
Applicants must be able to demonstrate a genuine commitment to the Christian ethos of Rivercrest Christian College.
Rivercrest Christian College is a child safe employer and is committed to the welfare of children and their protection. All potential employees and volunteers will be required to comply with the College's Code of Conduct and Child Safe Policy. Applicants are required to provide a valid Working With Children Check (non-teachers) or VIT registration (teachers) and will be subject to background checking in accordance with this policy.
Applications will be considered as received. 
Candidates are required to complete the online application and supply a covering letter and CV.
http://careers.cresteducation.vic.edu.au/job-details/query/rcc-secondary-maths-and-design-technology-teacher/in/australia-vic/8371217/
In your application please also state the disciplines you are qualified to teach (e.g. Biology).
Applications should be addressed to Mrs Joanne Ball, Human Resources Manager.
Alternatively, for further information, please call Mrs Nelly Mikhail on 9707 7330.