Other
Category: Secondary Teacher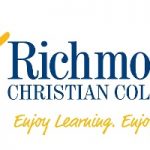 Website Richmond Christian College
A Christ centred learning community
Richmond Christian College, NSW
We are seeking applications for a Secondary English Teacher with demonstrated Stage 6 experience, to commence in Term 2, 2021, initially on a twelve month maternity leave contract.
This position has a minimum 0.4FTE teaching load but a teaching load up to full time may be negotiated with the successful applicant.
Please refer to the Selection Criteria and Position Description on the website for more details (https://richmond.nsw.edu.au/current-vacancies/).
The Application Form (available from the website) with supporting documents should be emailed to the Principal's Assistant: janelleclarke@richmond.nsw.edu.au.
Applications close 3pm Friday 16 April 2021.
Further enquiries can be made via the School Office on (02) 66867847.