Full Time
Category: Other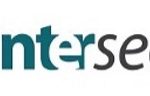 Website Resolve Consulting Group
Resolve Consulting Group
General Manager / COO
Interseed (QLD) exists to bring community transformation through the gospel, local church and community partnerships by providing sustainable education and care to children and families both in Australia and overseas. Interseed is a registered charity, operates a Not for Profit Foundation and is located in Morayfield in the Moreton Bay region of Queensland.
Working closely with the Managing Director, Interseed Board and Creekside Community Church Lead Pastor, the General Manager will lead and manage Interseed operations, ensuring the effective and efficient operation and development of Campus businesses, services and finances to facilitate the Campus mission including:
·      Carmichael Kids Early Learning Centre
·      Carmichael Kindergarten
·      Carmichael OSHC
·      Sovereign Funerals
·      Creekside Caf√©
·      Carmichael College Tuckshop.
Applicants will also need to demonstrate:
·      Suitable qualifications and experience
·      Strong Commercial, Financial Management and HR Skills
·      Agreement with the Statement of Faith
·      Active local church involvement and a willingness to join the Creekside Community Church
·      Advanced interpersonal communication skills
Applications close: 29 October 2021
For an Information Pack please contact:
David Bartlett, Resolve Consulting Group