Part Time
Category: Secondary Teacher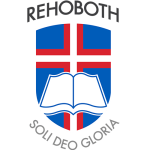 Website Rehoboth Christian College
If you are an engaging educator, we want to hear from you!
Rehoboth Christian College, WA
An exciting opportunity has become available for a qualified Christian educator to join our Secondary team at the start of March 2022.
If you are an engaging, vibrant person with a passion for providing excellent Christian education, we want to hear from you.
About Rehoboth
As the first Christian parent-governed school in Western Australia, we are pioneers of distinctly Christian education. Our rich heritage stretches back almost sixty years; we have learned a lot in that time, and continually seek ways to improve and innovative.
Rehoboth exists to partner with families in their task of nurturing and educating their children. You will be joining a team who really believe in their mission to lead students to think and live for the glory of God in every aspect of their lives.
About the Position
This is an ongoing position for a part-time Science and Digital Technologies Teacher. You will be delivering exceptional learning programmes across ten periods of Years 7-10 Digital Technology and fifteen periods of Years 7-9 Science.
You will be based at our Kenwick Campus and report to our Secondary Principal.
What You Need to Succeed
Apart from the necessary qualifications, we look for people who are a great cultural fit. Rehoboth is a community of Christians – parents and staff alike – and we are all about supporting and encouraging each other in our spiritual walks and encouraging students to explore their faith and discover their God-given gifts.
To realise our vision of community, we take your active involvement in a local Protestant Christian church and ability to articulate your personal Christian faith as evidence of this.
Because of the deeply Christian nature of our College, we consider all staff to be role models to students, no matter what position they have. So, you will need to be able to demonstrate an impeccable Christian lifestyle.
You will also need to be an exceptional communicator and have an outstanding ability to work collaboratively with staff and students. This is where your pastoral heart and passion for teaching will shine.
If you have previous experience in teaching Digital Technology or Science in a lower secondary school setting, this will be favourably considered as well.
Here are the essential criteria for the position:
you must be actively involved in a local Protestant Christian church and be able to demonstrate an exemplary Christian lifestyle;
you must hold or obtain a Working with Children Check; and
you must hold or obtain a Department of Education Nationally Coordinated Criminal History Check that is no more than three months old.
How to Apply
For more information on the role, please read through the position description on our website.
Steps to apply:
head to our website and complete the Teaching Staff Application Form;
include a comprehensive resume;
include a letter of reference from your church pastor/minister; and
provide a certified copy of your qualifications.
Applications should be addressed to:
Miss Shané Conradie – Human Resources Officer
Rehoboth Christian College
92 Kenwick Road, Kenwick WA 6107
Email: sconradie@rehoboth.wa.edu.au
Phone number: 08 9274 9910
The closing date is 10am on Thursday 27 January 2022.