Part Time
Category: Other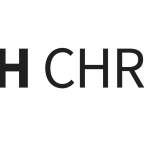 Website Rehoboth Christian College
Rehoboth Christian College (WA) has a rich heritage of providing distinctly Christian education. Our singular purpose is to lead students to think and live for the glory of God in every aspect of their lives. We partner with families to support them in their task of nurturing and educating their children, using innovative learning practices. The College has a K-6 campus at Wilson and K-12 campus at Kenwick.
We are seeking a Part-Time Bus Driver to join our Fleet team at our Kenwick Campus. The suitable applicant will be required to operate College buses during scheduled morning and afternoon runs and excursions for 55 hours per fortnight. Previous experience working as a school bus driver is desirable. To be successful for this role you must be reliable, respectful, and able to communicate with young people, parents, and staff.
Essential criteria for the successful candidate:
·        Applicants must be actively involved in a Protestant Christian Church and be able to demonstrate an exemplary Christian lifestyle;
·        have a good and safe driving record;
·        evidence of health to be provided by pre-employment medical;
·        must hold a MR-license with F class extension/ PTD authorisation or above;
·        must hold or be willing to obtain a Working with Children Check; and
·        must hold or be willing to obtain a Department of Education Police Clearance Check no more than three months old.
Applications must be completed through our website via the Non-Teaching Staff Application link (available online at http://rehoboth.wa.edu.au/staff/employment/). In your application you will need to include:
·        a comprehensive resume;
·        A letter of reference from your church pastor/minister; and
·       A certified copy of your WWCC, MR-license with F class extension or PTD authorisation, and Police Clearance from the Department of Education and Training.
Incomplete applications will not be considered.
Applications should be address to:
Miss Shané Conradie – Human Resources Officer
Rehoboth Christian College
92 Kenwick Road, Kenwick WA 6107
Email: sconradie@rehoboth.wa.edu.au
The closing date is Monday 5 July 2021
Application forms and full job descriptions are available online at