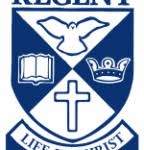 Website Regent College Regent College
Regent College
Regent College is a  co-educational primary school (K-6) located in Victoria Park, Perth  and is focused on providing a Christian milieu for learning.
WHO WE ARE
Regent College aims to provide a Christ-centred, inquiry focused learning environment, in which childhood is to be enjoyed and celebrated, and where students develop a life-long love of learning.  At Regent, we strive for a reputation in the community as a school known for its academic excellence and use of innovative teaching practices, where belonging, wellbeing and growth prepare students for their ongoing, educational and faith journey.
ABOUT THE ROLE
This role is the first point of contact for the College (Reception), responding to all enquiries both in person and via telephone. You will possess a high level of professionalism, excellent interpersonal and customer service skills with the ability to multi-task. You will provide general administrative and records management support to college staff to ensure the effective and efficient operation of the Administration office so that the overall objectives of the College are achieved.
For detail job descriptions, please refer to College website at https://www.regentcollege.wa.edu.au/careers/current-vacancies/
HOW TO APPLY
Visit our website: www.regentcollege.wa.edu.au/careers/current-vacancies/ to download an Application Form and Selection Criteria
Applications must be submitted to: humanresources@regentcollege.wa.edu.au
Applications close 4:00pm Monday, 25th October 2021