Part Time
Category: Primary Teacher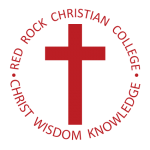 Website Red Rock Christian College Red Rock Christian College
Red Rock Christian College
Red Rock Christian College, VIC
Position Description
Position: Physical Education and Health Teacher (VCE Units 1 -4)
Classification: Educational Teachers (Service) Award 2020
Location: Red Rock Christian College, Sunbury
Appointed by: The Principal
Responsible to: Head of Secondary and the Principal,
Time Fraction: Part-time (currently .4 As the school grows time fractions can increase. )
Start Date: January 2022
Red Rock Christian College is seeking applications for a Physical Education/Health teacher commencing term 1 2022. Red Rock Christian College is an independent Christian school for students in Prep to Year 12. The school is situated in the beautiful, semi-rural outskirts of Sunbury. We are surrounded by farmland and plenty of room to encourage and support learning through creative play, Our Positive Education approach supports the culture of our school by enabling us to address the interlinking aspects of successfully educating the child: character, wellbeing and learning, in keeping with our belief that all people are fearfully and wonderfully made. Student wellbeing is integral not just incidental to learning. Therefore, we strive to ensure our strengths-based approach to wellbeing is embedded in the life and culture of the school. The College is in a significant growth phase, which is an exciting time to join the team.
The PE position could also be combined  with other subject loads:
Maths & Science
Humanities
English
Business Studies: VCE Units 1-4
About You
Energetic and enthusiastic to work with a team of dedicated and supportive staff. A forward-thinking person who is passionate, strength-based and committed to restorative practice. Able to apply high-impact learning strategies to support and extend students' growth.
Other requirements:
Committed Christian
VIT Registration
Growth mindset
Actively pursues continuous learning.
Application Process
To obtain a copy of the position description and the application form contact enquiries@redrock.vic.edu.au or phone 97405400.
Applications Open until filled 2021